After watching the argument or shall I say "Bitchfest" between Wendy Williams and Omarosa on all of the blogs, I had to bring up this issue that is on going in our community. Whether you flipped on that screen last night or you walked outside this morning, you probably managed to see the issue that I am talking about.




I can remember my high school days and walking down the hall to find clumps of people standing around at different places in the hallways. A few of them would be staring and pointing at other, with occasional whispers and giggles to their inner clump.
The bell would ring and you would find yourself on your way home, but couldn't leave because you wanted to see the fight between the pointer and the one that was whispering. You strain to peek over the large crowd circling the girls and for a moment take your eyes from the fight to turn your ear in the circle because you are eager to hear what the girls are screaming at each other about. You let out a laugh with everyone else when you find out that it is over Bobby on the Football team, who by the way isn't with either of these girls.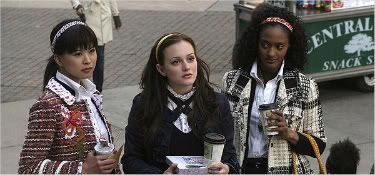 I flash forward to my college years and can remember some what of the same situations. Yet these situations seem to become a little less of a laughing matter, and more of a concern to myself. There were constant battles between women over guys, leadership in organizations, sorority feuds, unwanted stares, and the fight to make it to the top. I soon came to realize that my grade school days were a training ground for what I was going to face when I got into the real world.
There is a constant battle between Black women everyday. Some blame it on a lack of "good" men, others give lack of corporate positions for Black women at the top as an excuse, I believe many just simply blame it on a lack of air to breathe. That is how ridiculous our battle is becoming. How can we fight the battle of equality and uplifting our community, when within we are messed up?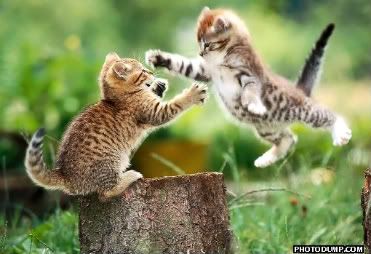 Do we have that many insecurities that we must find ways to bring other women down, just to left ourselves up? Have men become that rare that we must duke it out and may the best woman win? Have we ignored the concept of sisterhood and much rather stand alone? Can women come together to be the strength that our community needs?
On this day, July 29th, 2008, I declare it the Hundred Women Will Comment to Promote Sisterhood Day!
So here is how it works:
1. Click comment under this post and leave a comment about something/ anything that will either encourage women, uplift them, or bring them together.
2. Go tell a friend and help us get to 100.
3. Make sure you check back in to see if we have made it to 100 yet, and then go find more women if we have not.
Lets get to 100 and show the world that Black women can come together. If we are really tight...we will get more!
Men you can comment, it will just not count in the 100! Show us that you support us also!
YES We Can!