"The House on Tuesday issued an unprecedented apology to black Americans for the wrongs committed against them and their ancestors who suffered under slavery and Jim Crow segregation laws".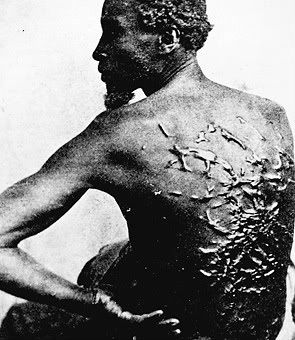 This will mark the 1st time that any branch of the U.S. government will officially acknowledge the role the government played in slavery. This apology was introduced on the floor by Representative Steve Cohen of Tennessee, the only white law maker to represent a majority Black state. Although there have been five other states to issue apologies, they were stalled by Congress, because it was said that they were concerned that an apology would lead to demands for reparations.
Keeping up with the Huxtables
managed to get their hands on the official transcript of Representative Cohens speech that was made on the floor yesterday, courtesy of Taiwo "Tai" Stanback and Chanelle Dumas. We will give you a few highlights that we find interesting:
"
The fact is, slavery and Jim Crow are stains upon what is the greatest nation on the face of the earth and the greatest government ever conceived by man. But when we conceived this government and said all men were created equal we didn't in fact make all men equal, nor did we make women equal. We have worked to form a more perfect union, and part of forming a more perfect union is laws, and part of it is such as resolutions like we have before us today where we face up to our mistakes and we apologize, as anyone should apologize for things that were done in the past that were wrong. And we begin a dialogue that will hopefully lead us to a better understanding of where we are in America today and why certain conditions exist
."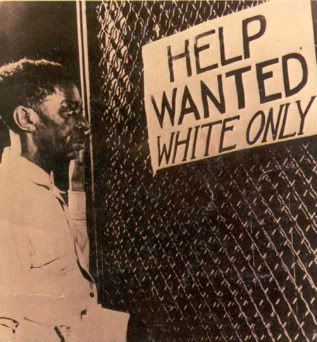 "
Twenty years ago this congress passed a bill apologizing for the internment of Japanese citizens during World War II.
"
"

But the fact that this government has not apologized to its own citizens, African-Americans, for the institution of slavery and for the Jim Crow laws that followed and accepted that fact and encouraged changes in our dialogue and understanding in the actions of this country to rectify that is certainly a mistake. And today we rectify that mistake.

"
"
So it is with great honor that I speak on this resolution and urge the members of this body to pass this historic resolution, recognize our errors, but also recognize the greatness of this country, because only a great country can recognize and admit its mistakes and then travel forth to create indeed a more perfect union that works to bring people of all races, religions and creeds together in unity as Americans part of the United States of America
."
So I know that many people are thinking that this is untimely and how dare they not apologize before because of fear of demands of reparations. I'm thinking the very same thing. However, it is a great effort and step forward made by Rep. Cohen, although he happens to be running against a black challenger in a primary face-off next week, so this could be a reason that he found it necessary to "speak up for us".
Keeping up with the Huxtables
congratulates Representative Cohen for taking a stand yesterday on the floor for something that is way pass due. Although the apology will not change the many issues that we still face today, they are finally acknowledging all of the things that they did wrong in the past. It is now time to move forward and take a stand on the racism and discrimination that still exist. (I'm guessing we will never get our reparations).
What do you think about this Resolution that Representative Cohen presented?
Does it even matter anymore?