So of course you know that I tuned into Black in America on CNN. I damn near ran home to make sure that I recorded it and didn't miss a second of this experience. While CNN did a good job in informing their audience about the issues that effect African Americans, I think that for us it simply showed us what we go through on a day to day basis. One day I would rather see someone come up with some solutions to all of these problems.

Yesterday one of my fellow bloggers Freeman posted a comment after my post on
Crabs in a Barrel
and commended me on coming up with a solution to the syndrome. While I didn't come up with a solution that would end the Crab in a Barrel syndrome for good, I created a Support Group amongst my friends and offered to give everyone else the template for starting one.
So with this comment in mind, I was eager to see if CNN would point out any solutions to the many issues that effect our community. With Pen and Pad in hand, my eyes stayed glued to the screen, patiently waiting to jot down all of the solutions that would be offered. While there wasn't solutions jumping out of the screen onto my paper, one guy did come up with one.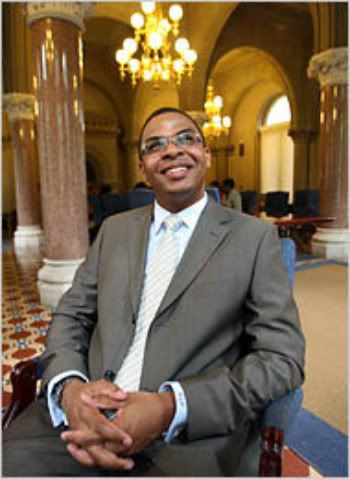 Harvard economist Dr. Roland G. Fryer believes that to fix the Public Education system and to close the gap between African Americans and their other counterparts, students should be paid to achieve. He believes that students need some type of motivation. With test scores at in all time low, he thinks that giving them money will inspire the children to want to study and get high scores.
For every test students can gain up to $25 depending on their score. When Soledad O'Brien asked students what they thought about this, four students spoke out and said that it encourages them to want to do better and since parents get paid for their work, they should also. One boy said that he is saving his money for college and plans on giving some of it to his dad to pay bills. Another student said that she was saving it to go towards college also. While this program has already brought a lot of controversy, some parents say that they have already seen a positive change in their children.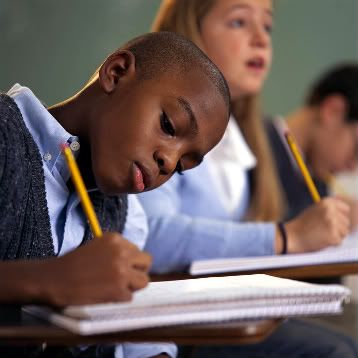 I had already heard about this program before, but it was interesting seeing how the students reacted to the program. I set for a moment thinking about if I thought the program was a good idea. After a few moments of going back in forth and understanding the pros and cons, I concluded that I thought the program was a good idea, with some stipulations.
Students obviously need some type of motivation to help them achieve under the conditions of the inner city. Money of course is always good motivation for anyone. It is a good idea as long as children are taught what to do with the money. It is enlightening to hear that a lot of the students want to put it towards college and helping their family. Within the program there should be lessons on saving and beneficial spending. They should also know that if they work hard in school they can receive even more money because they will be able to get good paying jobs. This is something that every student should learn anyways. Maybe when they grow up they will not make bad spending decisions like many adults do today.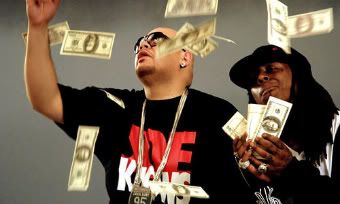 This program is still be tested out and the results will not be released until later on. While we wait,
Keeping up with the Huxtables
would like to commend Mr. Fryer for trying to come up with a solution to our education system and lack of motivation from our children. Even if his solution does not work, he did something instead of just talking about it.
What do you think about his program?
Do you think that it could really help close the gap, or will it hurt students more in the long run?
Also what did you think about CNN's Black in America?