Sometimes as you walk down the gritty streets you can still hear the sounds of the drums playing and the streets filled with vendors ready to sale you whatever they got. But what use to be...


What use to be a place where people would go to the Savoy Ballroom and you could hear the sounds of Jazz and watch people as they swing dance away...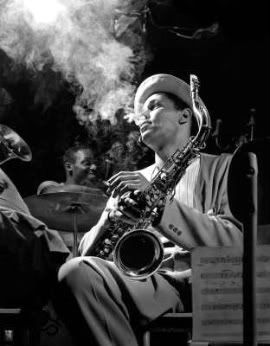 It use to be a place where the careers of Billie Holiday, Ella Fitzgerald and James Brown launched their careers at the Apollo theater
It use to be a place where Langston Hughes, Wallace Thurman, and Zora Neale Hurston would sit on the corner of 125th and talk about what their next literary piece would be about.
It use to be a place where you could pick up a magazine or newspaper and read the articles in the Crisis, Opportunity, the Messenger, or Negro World, that had contributors such as Du Bois and Marcus Garvey.
It us to be a place that would lay the foundation for the Civil Rights Movement.
It use to be a place where great leaders such as Malcolm X would speak on the Black Revolution.
As we struggle to hold on....
Its still a place where on 125th you can still find Black Entrepreneurs and small Black businesses.
Its still a place where you can see Black people bbqing in the parks and music playing as old and young join in song and dance.
Its still a place where vendors come out and sale anything they can to make a living.
Its still a place where you can hear the sounds of drums and horns being played on the corners of every block.
Its still a place where you can find Black people listening to Jazz and eating Soul Food at places such as the Den and Spoon Bread.
But what will it become....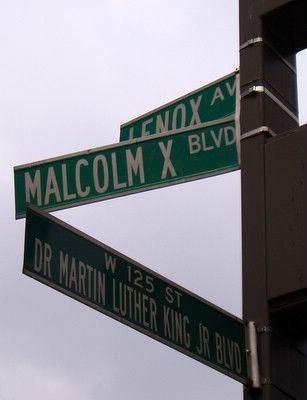 I was having a conversation with some friends the other day and my friend Chanelle told us that she got a chance to talk to some older Blacks on her block that had been residents of Harlem for years. They talked about what Harlem use to be like, and the rich history that came out of their mouth was mind blowing.
The next day I couldn't stop thinking about the stories that Chanelle told us and as I walked down Lenox Avenue my stomach begin to hurt. I could see that the usual faces were disappearing and the block was slowly changing.
What use to be a place where Black culture was strong, is now a place that is being stripped of everything that it once was
. I recently heard that new residences are protesting about the sounds of the local marching bands and are gradually demanding change.
Gentrification is not only causing us to lose the places where we lay our heads, but also somehow taking away the essence of who we are. As Harlem slowly changes its residences from White to Black, some of the older Blacks will be able to hold on to their memories of what Harlem use to be.
The younger generation will rely on History books, movies and stories left behind from their grand parents, but they will not be able to have their own experiences. With a race that already feels like they lack identity, taking away what they do have becomes detrimental to their growth in society.
So what do we do? My friend Chanelle came up with an excellent plan and I will share that with yall later.
But what ideas can we come up with that will preserve our history and keep Harlem, along with other rich Black neighborhoods, ours?
Lets Brainstorm...You comment and leave an idea and together we will make a plan.