We have all heard stories about how Blacks use to perform on stage in front of millions of Whites in places where Blacks were not even allowed. Many would come to call this COONING. The Urban dictionary defines cooning as, "a verb derived from the word coon. A coon was/is a person of African decent whose sole purpose was/is to entertain white people. These 'coons' started out as wearing black face, characterized by having big eyes and painting big red lips on their face. These people would tap dance, play instruments and sing."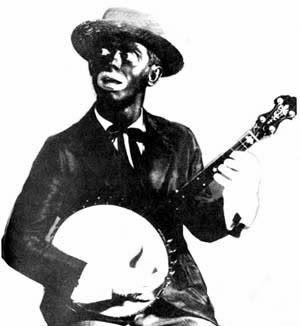 Was this us performing for our Master? Was this another form of slavery? Remember hearing about Slave Masters that use to make their slaves sometimes serve as their entertainment on the Plantations?
I am sure that many of us have already pondered on the above statements before, but there is another form of entertainment that I do no think many have ever questioned. Read the below statements and see if cooning can be inserted somewhere in the quotes.
Forty Million Dollar Slaves:
"David Falk, the sports attorney who helped make Michael Jordon into a global icon, recalled a negotiation session with the Knicks in 1991. After Falk and player Patrick Ewing made an offer, the general manager looked at Ewing and asked, 'How much money is enough?' Falk said he knew that Ewing was offended, and so was he. 'I knew that in Ewings mind that wasn't an economic statement, it wasn't a negotiation statement. It was a racist statement saying, 'You're a young black man, how much is enough?'"
It took so many years for Black athletes to even be allowed to play with White athletes. Once they were allowed to play, the elevated compensation of some players obscured the reality of exploitation and contemporary colonization. Today Black athletes are paid a lot of money to play sports, but sometimes it still seems like they are cooning.
When I was in the audience of a Basketball game one night, I can recall watching this guy slap one of the Black ball players on the butt, but instead of it looking like your usual slap on the butt done during games, it made me shiver. It appeared more like he was sending "his slave" out to go coon some more. Go out and do what I pay you to do.
I am quickly taken back to the Plantation where Slave Masters use to make their slaves fight one another for entertainment and to claim they had the strongest Negro's. Are our Black athletes secretly being played like that? Most Black athletes are the
Franchise
players....wait I think you missed that.
Have they begin paying us millions of dollars just to be able to control us more? Is the money, that Black athletes make, thrown in the faces of the rest of the community? Do we then try to obtain the same amounts of money as them, and want to spend it the way that they do? Does money then somehow create a new form of Slavery?
If you understand what is being said, let me know what you think.
Are they Million Dollar Slaves? Are we?
The point of this is not to just ponder on if the Black athlete is a slave, but to understand the new form of Slavery that is occurring.
Keep Up!