September 21st, 2008, was the 39th
African-American Day Parade in Harlem
. The Parade began at 1p.m. at 111th Street and Adam Clayton Powell Boulevard and marched to 142nd Street.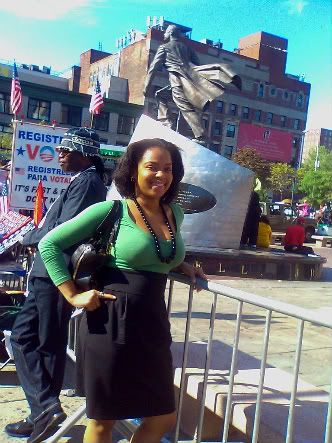 The Socialite at the AA Parade
Keeping Up with the Huxtables
of course had to attend this parade and would not be truly
Keeping Up with African Americans
if it did not. The African-American Parade was a huge, and well attended affair. Crowds packed out the wide streets of Harlem, one of New York's largest African American areas, as floats moved along the streets playing a variety of music from soca to reggae, ragga and soul. This was truly a party to see.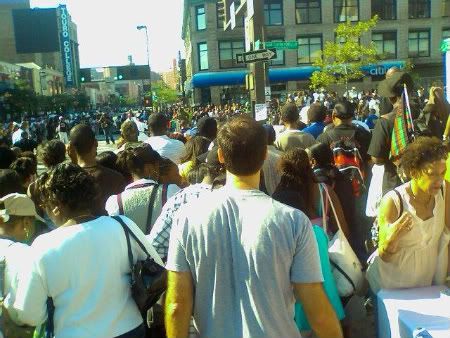 The parade of course had your usual marching bands, floats, and organizations, all marching to celebrate being African American. It is always exciting to see the local marching bands perform. The best part is when the drummers do some type of special show in the middle of the bands performance. It is good to see kids doing something useful with their time.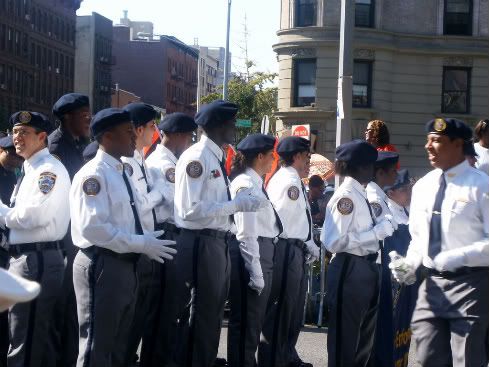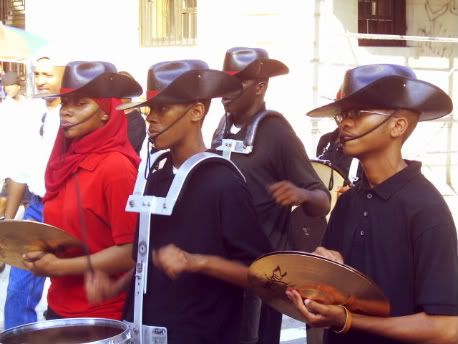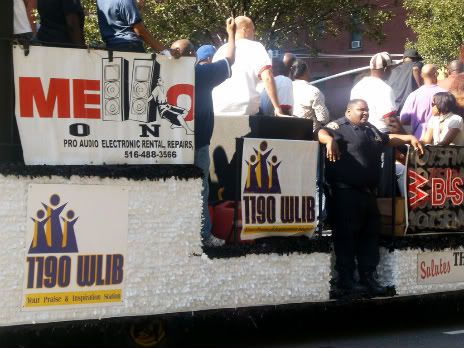 Although the participants in the actual parade were interesting, the vendors and attendees of the event stood out the most: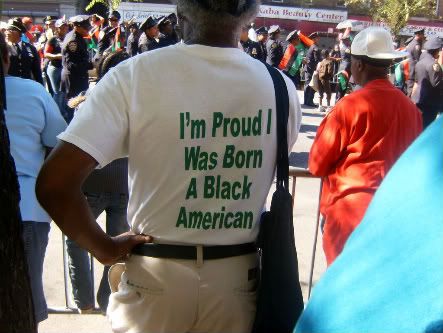 Don't you just love this shirt? I wish everyone was as proud as he is.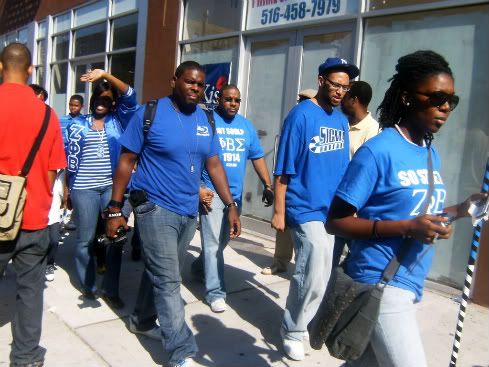 The Greeks came out to join in with the festivities. I knew the Divine Nine would represent.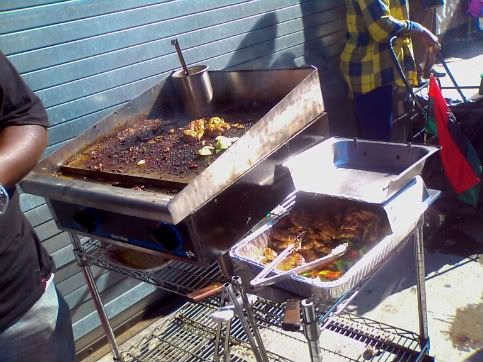 Of course it would not be a Black event without Harlem residents and restaurants cooking food!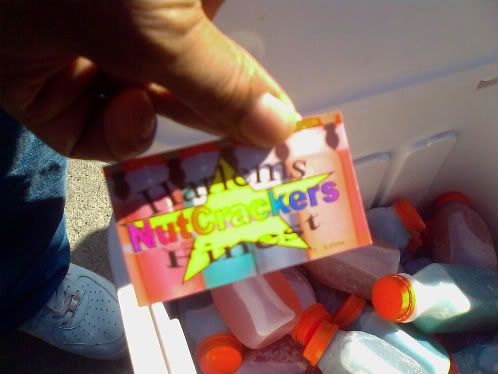 It wouldn't have been NY without the Nutcrackers...drinking in moderation makes any event a blast!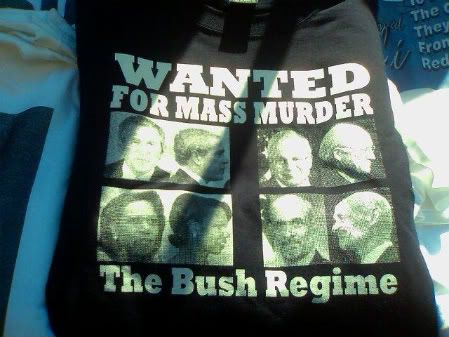 There were some interesting statements made by some of the vendors...



And some vendors could not go without presenting items that they knew our flashy community might be interested in...
I think the parade should have just been renamed the
Barack
Obama
Parade
, because he was represented in everyway possible!!!
And of course our (Harlem Residents) lovely new neighbors would not miss this event for the world: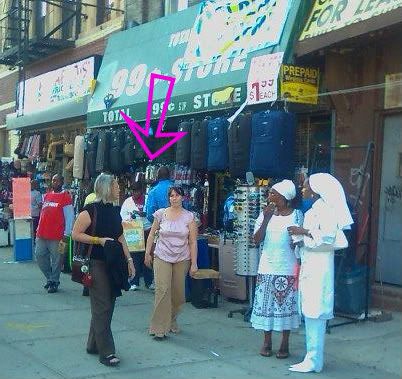 I was truly glad that I attended this event and was proud to see my people Keeping Up!