1.
Watch how much more racism will begin to surface as it gets closer to elections. Be aware, remain cool, and respond in a calm manner. But if someone personally disrespects you...well you don't need any advice from me...do what you gotta do.
Read snippets from the latest story about some racial undertones used towards Obama: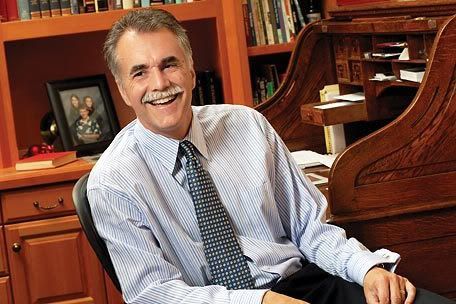 Robin Baker, president of George Fox University, described himself as "disheartened and outraged" by the effigy of Democratic presidential candidate Barack Obama.


Taped to the cardboard cutout of the black senator from Illinois was a message targeting participants in Act Six, a scholarship program geared toward increasing the number of minority and low-income students at several Christian colleges, mostly in the Northwest.
The message read, "Act Six reject."
The disturbing image found near the heart of the campus recalled the days of lynchings of blacks and was all the more incongruous at a university founded by Quaker pioneers in 1891. Felton said he had been at the school since he enrolled two decades ago, and "I've never experienced or heard of any type of overt racial act."
George Fox University's campus is in Newberg in the Willamette Valley south of Portland. About 1,800 students are enrolled. The school has 17 students in the Act Six program, whose name derives from the New Testament book of Acts. All but one are members of minority groups, Felton said. Students in the program receive full scholarships and are selected on the basis of leadership potential. Several students in the program said they are angry but do not feel threatened.
2.
If you are a Howard University student or any student, be aware of your surroundings. Make sure that you never travel alone at dark. People tend to think that because they are on a college campus that nothing can happen to them.
Check out some snippets of a story about some incidents that have recently occurred at Howard University:
Between August 16 and September 16, 12 Howard students have been robbed, armed and unarmed, and two have been sexually assaulted. This number, provided by the
Howard University Campus Police Department
, does not include unreported crime. Five of the twelve robberies have occurred on campus. In addition, one of the sexual assaults occurred on campus. Students may be disturbed to discover that the emergency
Blue Light Systems
on campus do not work and will not dial for help if you press the button. Instead, students may hear the sounds of someone else dialing or a voice. Neither one is helping you.

(
By Jessica Lewis- Black Wire)
3.
Travel to other countries and truly explore other cultures! So many Black people are closed-minded and have only been exposed to their inner communities. If you can afford it, take the time to open your eyes.
Check out a snippet of the experience that Selena Singleton, one of Keeping Up's Readers, is having on her trip now. She sends us a few pictures and some words all the way from Ghana: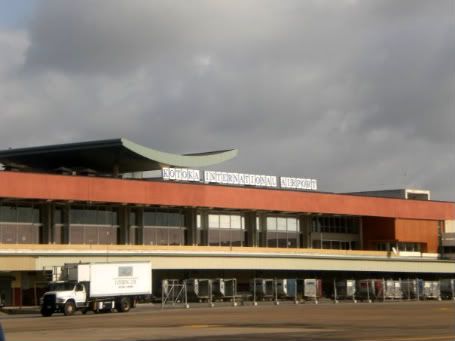 I don't even know where to start. It hasn't been a week yet, and I have already experienced so much. I rode horses on Coco Beach, climbed a mountain, gone into a batvcave, experienced the nightlife, visited museums and markets, had numerous Ghanaian dishes and so much more. I even got hit by 2 cars..within 4 hours (people in Osu apparently do not know how to use rear view mirrors when backing up)!! For now, I'll just give you an overview of my life here in Ghana. I live in Teshie, which is about 30 minutes to an hour from the city (transportation can be very slow due to traffic and bad roads, so its impossible to know how long you will take to get anywhere). Teshie is not a tourist area...at all. So, I am getting a very real experience. We don't have street names, so I use a P.O. box in Accra to get mail. Our water doesn't run, so we bathe with buckets drawn from a water tank. I walk about 25 minutes each way to get to and from work at Mercy Orphanage. After work, I usually go to Accra or Osu to shop and hang out. Accra has almost as much hustle & bustle as NYC if not more. Salespeople are extremely aggressivem only forcing me to be extremelty firm and a hell of a bargainer. Osu is a bit more laid back although I still get followed and chased by vendors. This is where you can find tourists, American expatriates and great pizza! Living in Teshie is similar to living in Queens: quiet, but close enough to all the action of the city. I love Ghana so far. Next weekend I plan to visit Cape Coast. That's all for now. Stay tuned...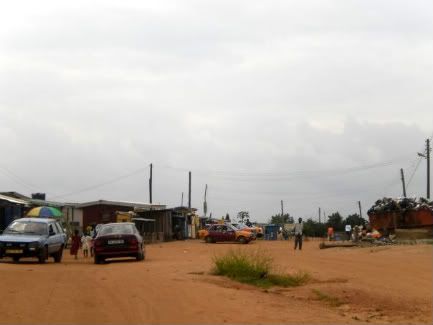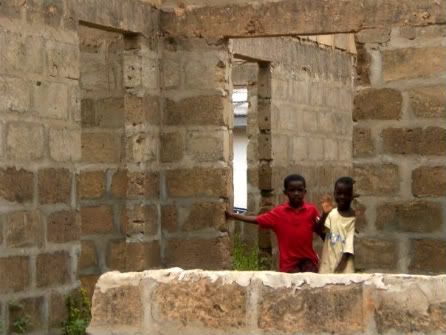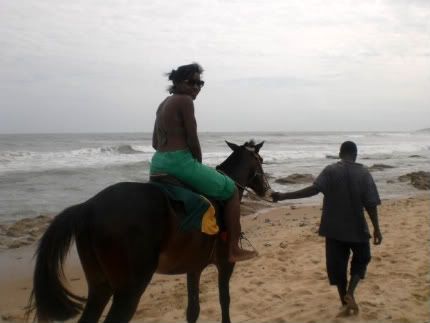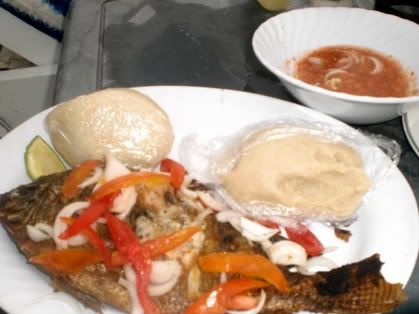 4. Make sure that you watch the 1st Presidential debate. It will play Live on tonight @ 9pm eastern. CNN has full coverage! Make sure to tell your friends.