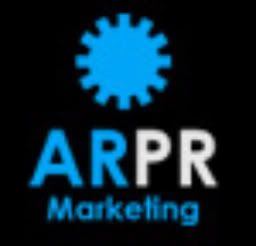 In the past we featured in up and coming designer that made our
Young and Keeping UP
list, name Ashley Reed. We then discovered that talent and success came second nature to the Reed family, because their was another Reed sister who was
Young and Keeping UP!
She is founder of AR PR Marketing Firm,
http://arprmarketing.com/
, which is, "a full service PR and Marketing company with clients in the entertainment and corporate sectors. Her company has proven successful by doing the following( just to name a few):
- Pre- Oscar Event
- Coach Center
- Oprah's "My Favorite Things", show- Product Placement
- Sony Pictures Movie- "Stomp the Yard" (#1 Movie 2 Weeks in a row)
This Reed sister has taken marketing and PR to the next level, and has been featured in Ebony Magazine as one of the Top 30 business leaders under 30! Arian Reed stopped by
Keeping Up
to give a little advice to future business leaders.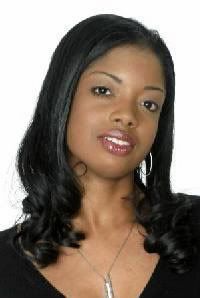 "
AR PR Marketing is truly a blessing from God and without God success would not be possible. I recommend that potential business owners become spiritually disciplined in order to live a healthy balanced life.In addition, I encourage potential business owners to obtain internships related to their field of interest. While interning, be sure to take in as much information and guidance as possible. Attending business and financial management workshops will also help prepare someone to run a successful company.When and if obstacles arise, just view it as an adventure to seek a solution.I believe that by following the steps outlined above, a new business owner will be able to achieve their goal."
Keeping Up then asked one of her interns: How do you feel working for her and the company? What has been one of your greatest lessons or experiences while interning?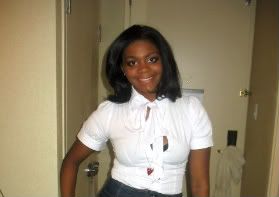 Latrice Davis, ARPR intern
"Arian is the definition of FABULOUS! She is such a positive and strong women. I have had the pleasure of interning for her for about 2 months now and Ive never heard any negative comments from her. She is the best boss ever, she is young, hip and understanding. She invests so much time into myself and the other interns and never hesitates to share her faith in us. The biggest lesson that Ive learned is to be aggressive, never settle for less and to never take no for an answer. It is the best way to get results. I have received so much encouragement and advice from her and it is an extreme honor to work with her. I am reaffirmed of my passion for this career every time I go in to work. Thank you so much!"
And thank you Arian for helping us Keep Up! We wish your company much more success in the future...
Check it out:
http://arprmarketing.com/