What do Black people look for in a marriage? As the generations have changed, it would be fair to say that people look for different things when it comes to marriage, than their grandparents might have.
During our great grand and grand parents days, marriage was a partnership, that was not based off the idea of attraction and great sex. The idea was to get married so that you could successfully raise a family. There were very much gender roles, where the husband was the breadwinner and wife tended to the house. During those days, the Church was big in the Black community, and divorce was frowned on. As a result, marriages lasted through about anything, and they knew their sole purpose was to keep their family together.
Then what changed? I think it was the BS fairytale movies that painted a tainted picture of what marriage should be like. As a result, lust, looks, sex, and good conversation is what gets people jumping over the broom.
So what happens when the lust is gone, looks have changed because of old age, sex doesn't exist, and people are too busy to talk? I will tell you, people rush to sign a piece of paper saying that they are divorced and quickly move on to the next person, leaving the family broken.
The change could come from the fact that our roles have somewhat changed in society. Women no longer want to be confined to the house, but have began to focus on having their own careers. This would mean that how the house is ran, would be slightly different. The partnership would then change, and women would not have to depend solely on men to bring home the money. This makes it less likely that a woman will have to stick through a marriage when times get hard, because they can quickly start over on their own.
I am convinced that there are a few more reasons why the ideals of marriage have changed. What use to be a reason to raise a family, now can lack the idea of even having children. Marriage has now become defined by the selfish needs of each partner, and not by the compromises that people use to make for each other.
So how do we make this "new" marriage work? How do we lower the divorce rate and bring back our strong Black families? We would of course have to define what to look for in a partner before considering marriage. Now everyone has their own ideas of what to look for, but I will give it a shot.
The List:
1. Are you and your partners goals aligned? So often we jump into a marriage before understanding what the other persons goals are. No this does not mean you both have to have the same goals, but you have to be willing to either accept their goals, or compromise.

If you want to be a garbage man, and your future wife wants to be a CEO of a major company, as the man, are you willing to let your wife be the breadwinner?
If your future husband says that they do not want children, but your dream was to have four children, are you willing to give up on that dream? Is your husband willing to give in?
You get the idea. Make sure that you guys have similar goals, or are willing to compromise. Be careful if you spot too many differences, sometimes what someone says they will compromise and do, can end up not being true.
2. Financial issues are the number one reason for divorces. You need to figure out if you can be financially stable with this person, not rich, but stable. That means understanding their career goals, financial background, and how they manage money. That also means determining if this person is hard working, and will do all he/she can to make sure there is money coming into the house.


3. Do you share similar morals and values? This comes into play when you are raising your children. It comes into play in other situations of course, but raising children is important. It is beneficial for the child if you guys are on the same page, or at least have compromised. Compromising can be really hard when it comes to morals and values, so really look deep into this one.


4. Support each other, its a partnership! Although our roles are not easily defined anymore, we can still each have a role that makes the house run smoothly. Some play good/bad cop when it comes to the kids. Some Dad's stay at home now. Some stand behind their partner, even when it is hard. (At first Michelle did not want Barack to run for President, because of fear....but she did what she had to do) You have to Support each other and your families; become each others better halves!


5. Finally, do not look at someones appearance and good sex as the only reason for marriage. Understand that all that stuff goes away with old age. Can you really spend the rest of your life with this person?


Basically, you need to start thinking about what you NEED in a marriage, instead of what you WANT. Truly consider who you could raise a family with, not who you like to F***. When the fire works are gone for a moment, can that persons conversation spark them all over again? Can we please go back to caring about our children's needs, and not so much ours? Black love does exist, and that means the Black family can still become strong again!!!!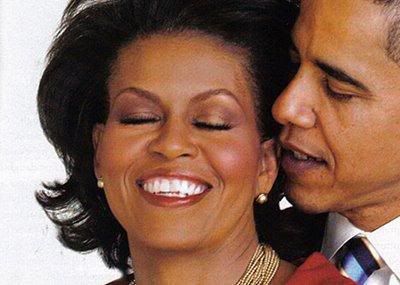 What do you NEED in a marriage? What characteristics does your ideal partner have? What does your ideal marriage look like? Let us know....maybe some Black love come develop on here....LoL