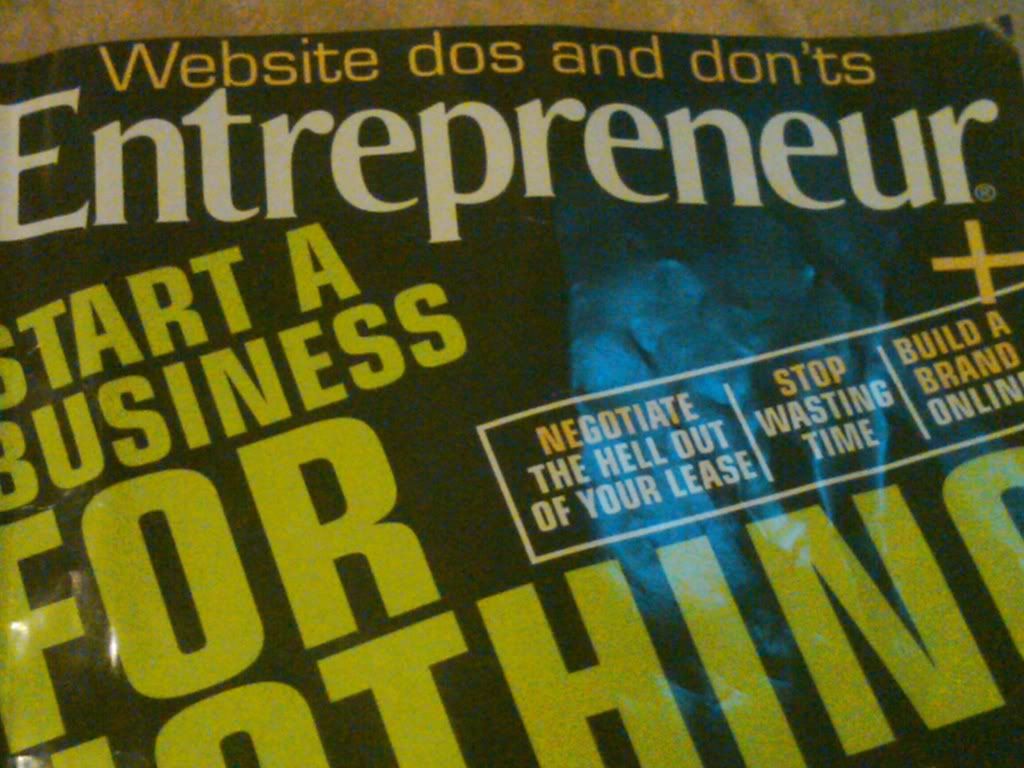 So if you really want to keep up on the latest trends in business, latest trends in technology, and amazing tips for your career, not to mention the secrets to being a successful entrepreneur, I recommend reading Entrepreneur Magazine to anyone who is trying to be successful. The stories will inspire you and the tips will take you to an entire new level in the way you think about business.
Pick up the May 2010 issue now!
-Keep up...the world is changing as you read this....